---
Reebok has only just recently jumped into the military footwear market and, in conjunction with Warson Brands, they have created a small offering of boots aimed at those who serve the military and police. I wear the RB8874 composite toe boots at work each day and when I am not in them or running shoes I have been wearing the RB8820 Dauntless. I got the boots early in September and was only able to squeeze a few really warm days out of them before the Canadian seasons shifted.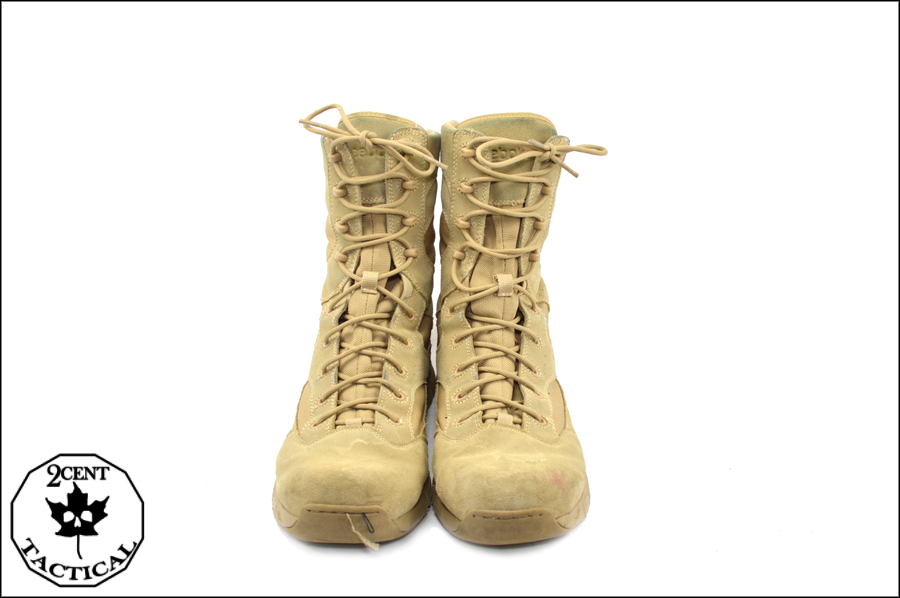 ---
With my recent change in occupation I have to use a whole new area of safety equipment that I tried to avoid like the plague before. Steel/composite toe boots were never synonymous with comfort. To me they just meant blisters on my toes. The reason for this is because a lot of companies just take an existing boot and cram the cap and some padding inside. So a normal width becomes narrow and wide becomes normal. So if you're a freak of nature like me with giant feet this spells out bad news. However several companies actually realize this is a foolish and lazy way of making footwear and have designed the boot around the cap not the cap around the boot.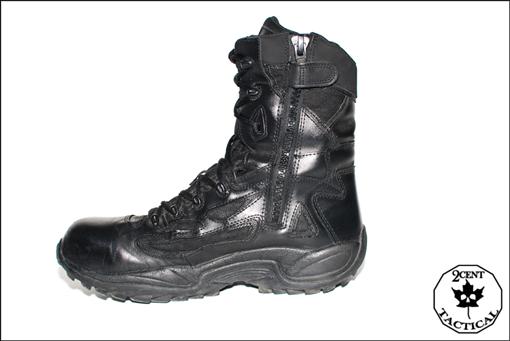 ---
At SHOT Show 2011 I was wandering around and found a booth called Warson Brands which carried the full line of Converse's military footwear. This surprised me because I had not heard anything about Converse in ages and thought they had dropped their military line. I had heard nothing but good things about their boots from guys overseas but never really saw many stores carrying them. Well it turns out Converse is still pumping out boots and in this case had some new ones in Multicam.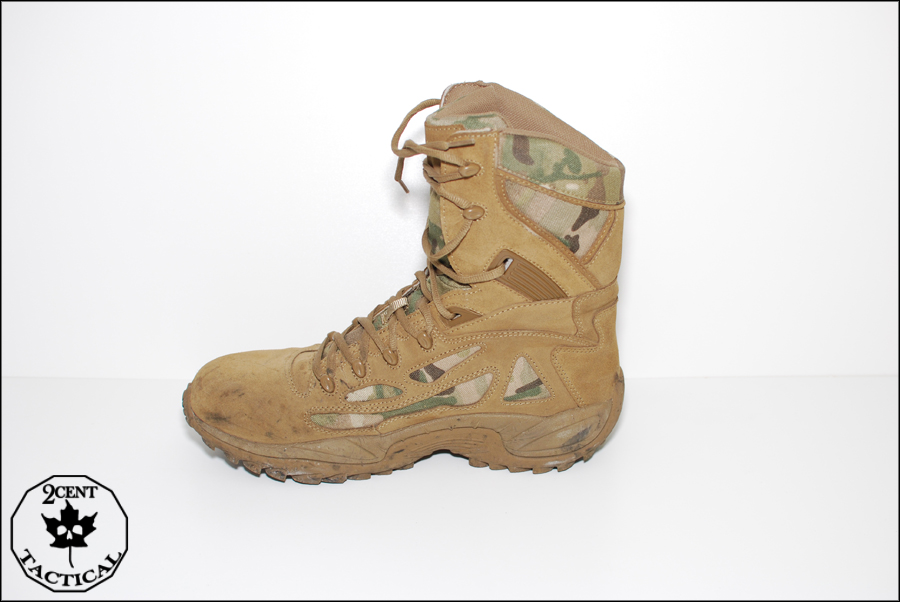 ---
After speaking with a Magnum rep I was told that the Multicam boots would not be released until around fall. Instead she suggested I try out the Magnum Sidewinder HPi which will have a Multicam version later on. She claimed it to be their best boot yet and I am inclined to agree. These boots are made to take a beating in harsh terrains and climates and keep going.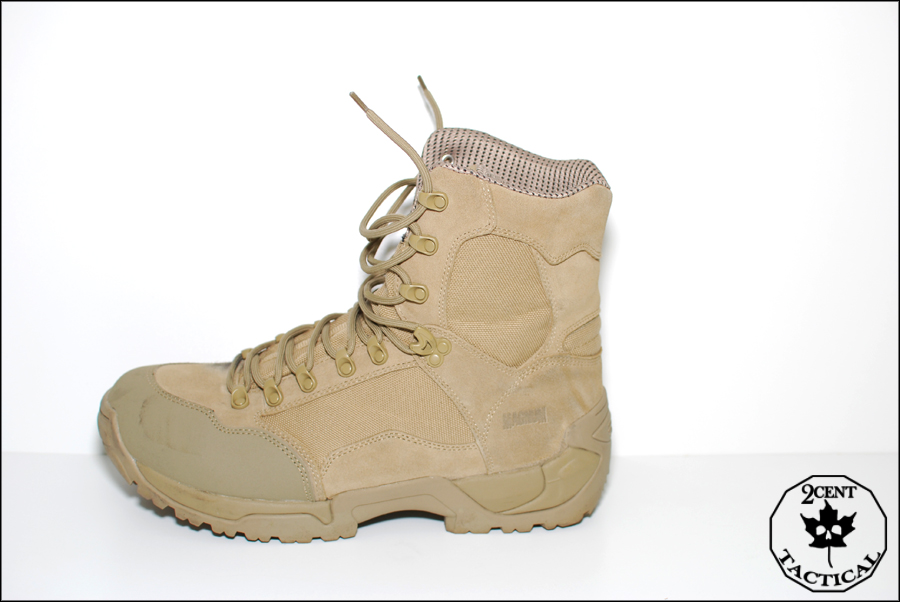 ---