---
I recently wrote an article for the folks over at MOTUS on two Canadian firearms parts manufacturers. The article is on the S&J Hardware and Cadex top rail and stock adapters. I am also pleased to note that along with more firearms content there will be an increase on Canadian manufactured items. 2014 is looking to be a year of change around here. Click the picture below to be taken to the article.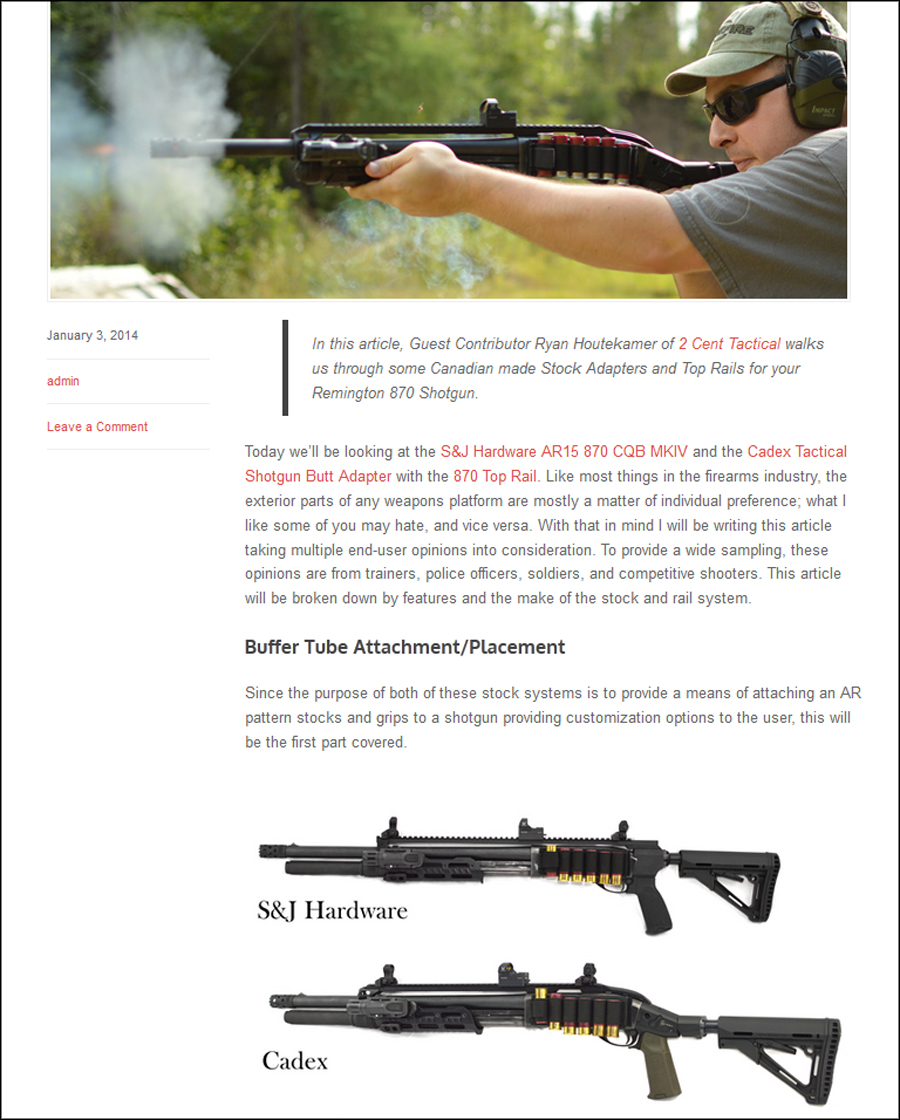 ---
Whether you're interested in them for the looks cool factor, home defence, or putting a bayonet on your work shotgun, S&J has made a mount for you. The S&J bayonet mount is compatible with their own magazine extensions as well as the factory Remington 870 magazine extensions. The S&J adapter makes it so that any AR bayonet, such as the M7, M9, or ZT bayonets, can easily attach to your shotgun. Though this review is for the standard Remington 870 variant, the adapters are also available for the Mossberg 930 and 535/835as well as the 2012 870 tactical with the new long fixed 6 round magazine tube.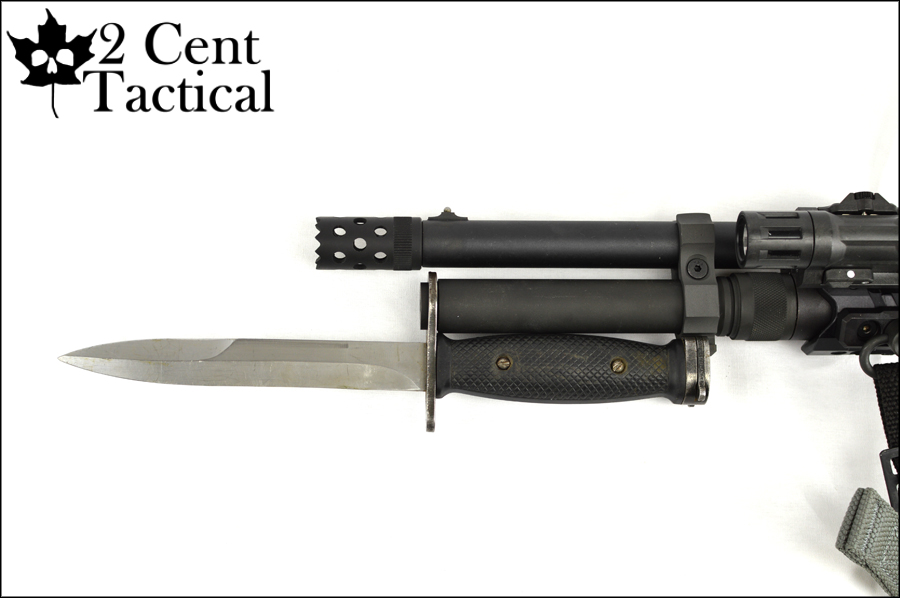 ---
Few sounds in the firearms world are as recognizable as a shotgun being pumped to load a round in the chamber. It's a sound that can cause just about anyone to comply with the holders demands. However that sound means one of the very few rounds the shotgun holds is now in the chamber. Shotguns typically range in capacity from 4-8 rounds. Sure that shotgun shell is firing several good sized pellets at the target but what if you miss? What if there is more threats then you have rounds? S&J Hardware came up with a simple solution to the problem, have more rounds on the shotgun to be readily loaded when time or circumstance permits.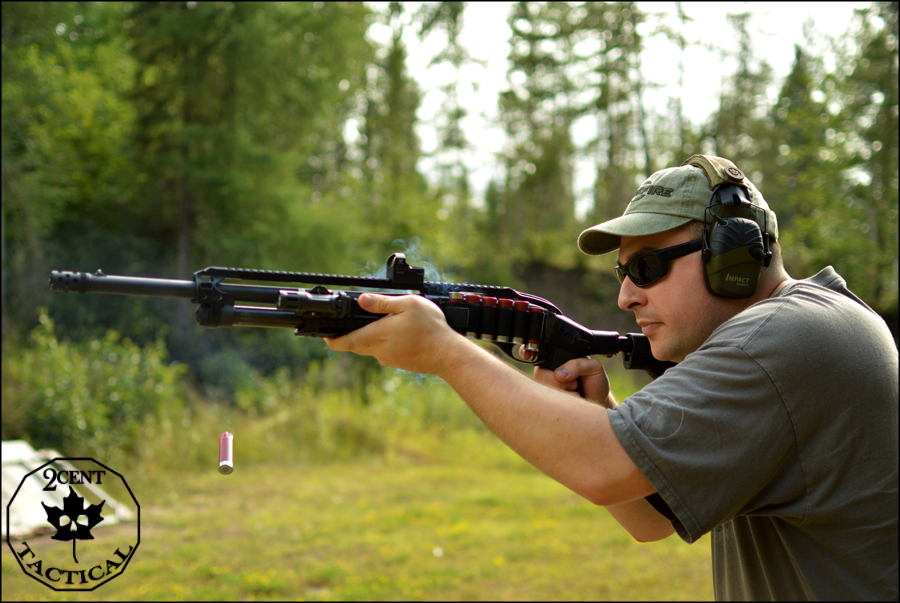 ---
If you have been following our Facebook page you will know that I am now a regular columnist for Tactical News Magazine, if you haven't you really should be since we run contests there and it notifies you of updates on our site here. As I have been running the Cadex NVG Mount for the past couple of years I have chosen to write a review on it for this month's issue of the magazine. So in order to allow my faithful readers access to a bit of extra content, we will now be providing links to my Tactical News Magazine articles on this site.
You can click the image below to open my article in the magazine viewer. You can also read through the rest of this month's issue by following the link. One of the best parts of this magazine is that you can read it for free online or get a subscription for a paper copy, so I recommend that all of you check it out.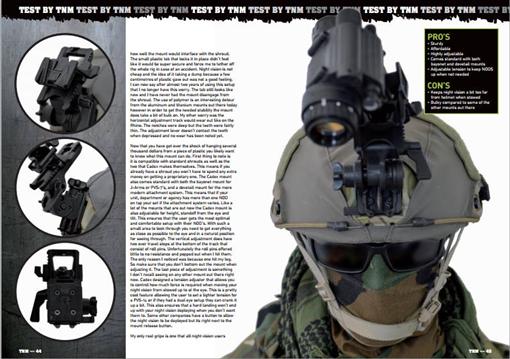 ---