Blue Force Gear Ten-Speed M4 Basic Load Chest Rig
www.blueforcegear.com
I had this chest rig demoed to me at SHOT 2010. A year later at SHOT I saw it again and decided it was time to finally pick it up. This rig stuck out to me as a great light weight rig for a day at the range or for a course. Not only that but it fits well under a jacket and doesn't print bad for those of you who need to do undercover work.
Pro's
-Light weight design feels like it isn't even there even when loaded with six ar15 magazines
-Magazine pouches fold flat when magazine is removed removing any bulk
-Removing a magazine is quick and repeatable
Con's
-No adjustments to raise or lower the chest rig for taller people
-Stuff pocket for maps etc is flimsy and relies on you wearing the rig to hold the contents in
Overview
The Ten-Speed chest rig looks really basic, it's some webbing with a bit of elastic and Velcro. However this is what makes this rig shine. It doesn't have a ton of unneeded parts attached. It goes for bare minimum and hits the mark. The chest rig comes in two variants the M4 version like I have and the SCAR/M14 etc for those rifles that use magazines for .308 or just thicker magazines like a G36 magazine. The M4 version holds six magazines while its larger brother only holds five to accommodate the larger magazine size. That said you do not have to put just magazines in the elastic pouches. I have held ballistics, glow sticks, mag charger in the pouches with no problem. I have also seen people using the end pouch as a holder for a small no bull shit medical kit or to hold two pistol magazines.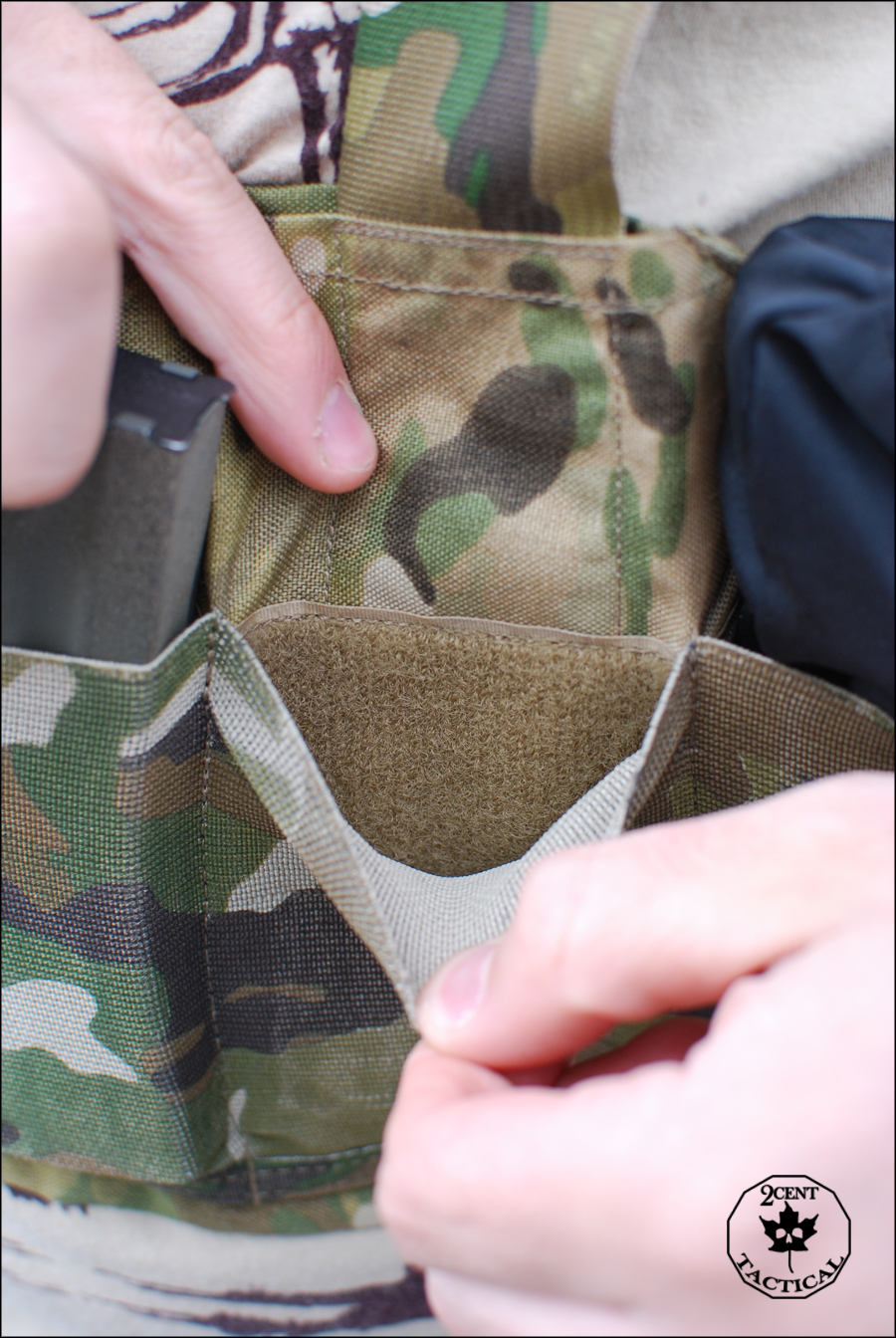 The six magazine pouches are made of a continuous piece of elastic. The stitching at each end is reinforced along with the top of the dividers and at the bottom. The bottom of the strip of magazine pouches has a strip of Cordura placed on top and stitched with two separate lines of thread to reinforce the bottom.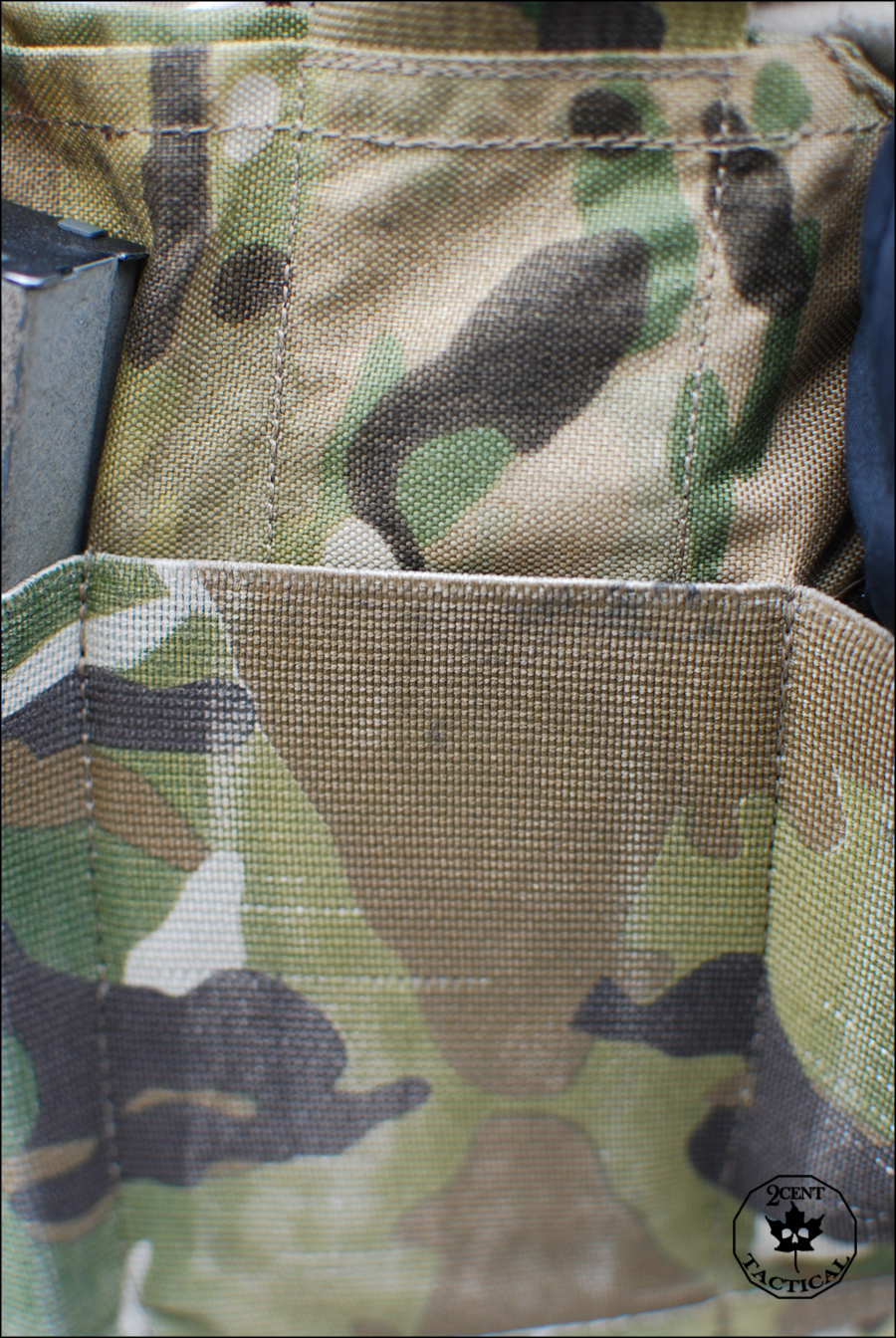 I own the Multicam version and the elastic sheet is printed in the Multicam pattern. After running the chest rig for two weeks in various weather and terrain conditions ranging from snow and ice to mud and rain the pattern has held up well. There is only slight fading along the edges of where the magazines ride in the pouch. You may be asking yourself but how resistant is the elastic. Well crawling along sharp bits of frozen ground and having to travel through a massive thorn field only managed to pull a few small fibres on it. So in that respect I was thoroughly impressed. Removing magazines doesn't require as much force as it does to pull them from a fast mag but the pouch still holds the magazines firm. I shook my vest upside down and didn't manage to dislodge a mag. Once the mag is removed the elastic pulls the pouch flat again over your chest leaving no excess bulk hanging out. This is nice when your crawling around on the ground but makes it a bit annoying to reinsert the mag back in the pouch when you're on the move. I would recommend operating this chest rig with a dump pouch so that you don't have to fuck around getting things back in place. The easiest way to reinsert a magazine is to guide it in with your finger first pushing the elastic open.
Behind the magazine pouches is a stuff pouch for documents, gloves etc. It works fairly well when the chest rig is worn using your body to keep the items in. However since there is no closure method for the pouch if you have things in there and you grab your vest it can sling your papers out onto the ground. I would have preferred a zipper at the top which would solve three things. The haters of Velcro couldn't complain about the "noise", your stuff would stay in place and it would add a bit of rigidity to the vest.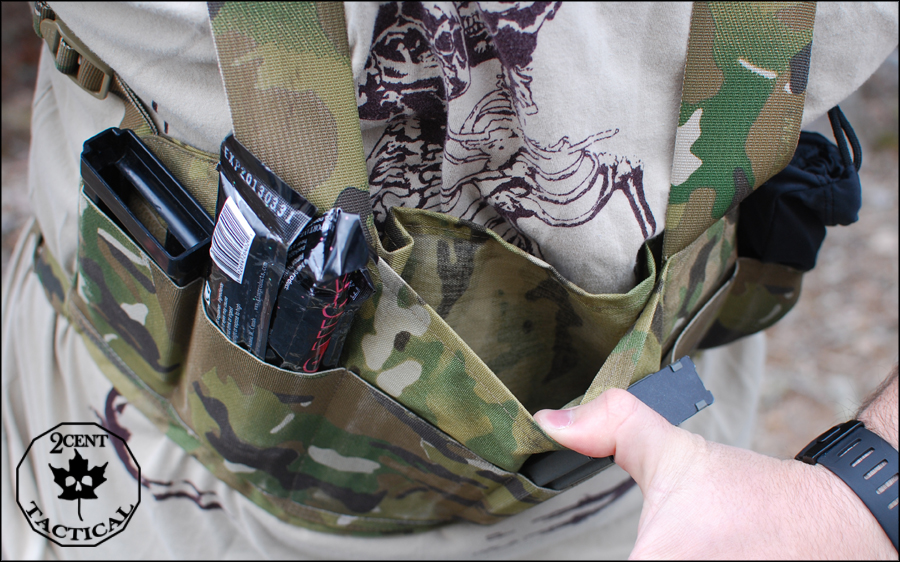 The back section of the vest consists of straps made of printed Multicam webbing. The back is adjustable for people with a larger build or for wearing over a vest etc. However the left out a key piece of adjustment in my mind. You cannot adjust the vest vertically for different heights. The cross piece for the H harness doesn't allow the vest to go any lower. I would have liked to see a tri glide just above the stuff pocket on each strap to adjust for height. This is needed in my opinion for two reasons. The first of those is some people prefer to draw their magazines lower on the body and if your tall that is near impossible with the vest. The other reason is for someone wearing this rig under a garment. If you have it higher on the chest it will print far easier than if it is lower.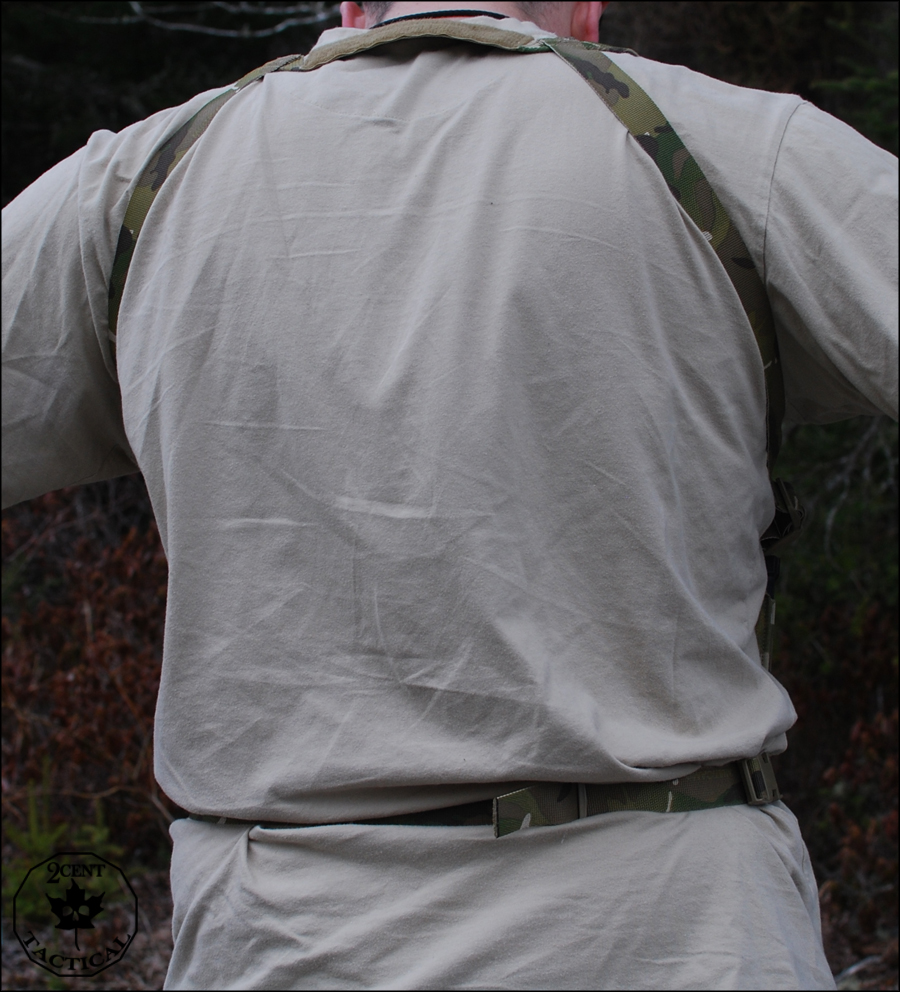 The cross piece for H harness is covered in a patch of Velcro for patches, nametapes and the like. It will also work as a hasty drag handle although it might cause the chest rig to pull up the body. Not a real complaint though because if someone is dragging my ass by that handle it likely means I have gone tits up and they need to get my ass to safety.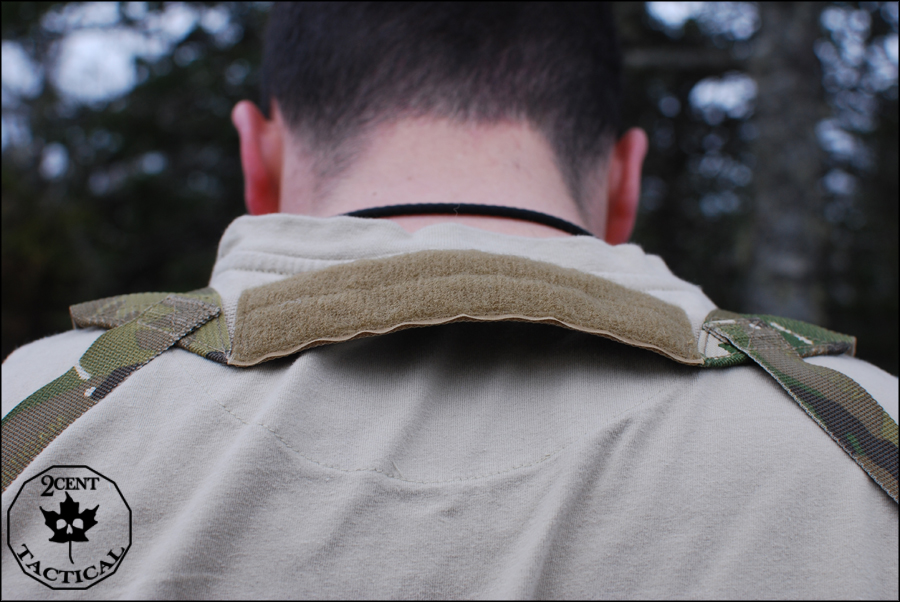 All the buckles, tri glides etc are ITW nexus and are color matched.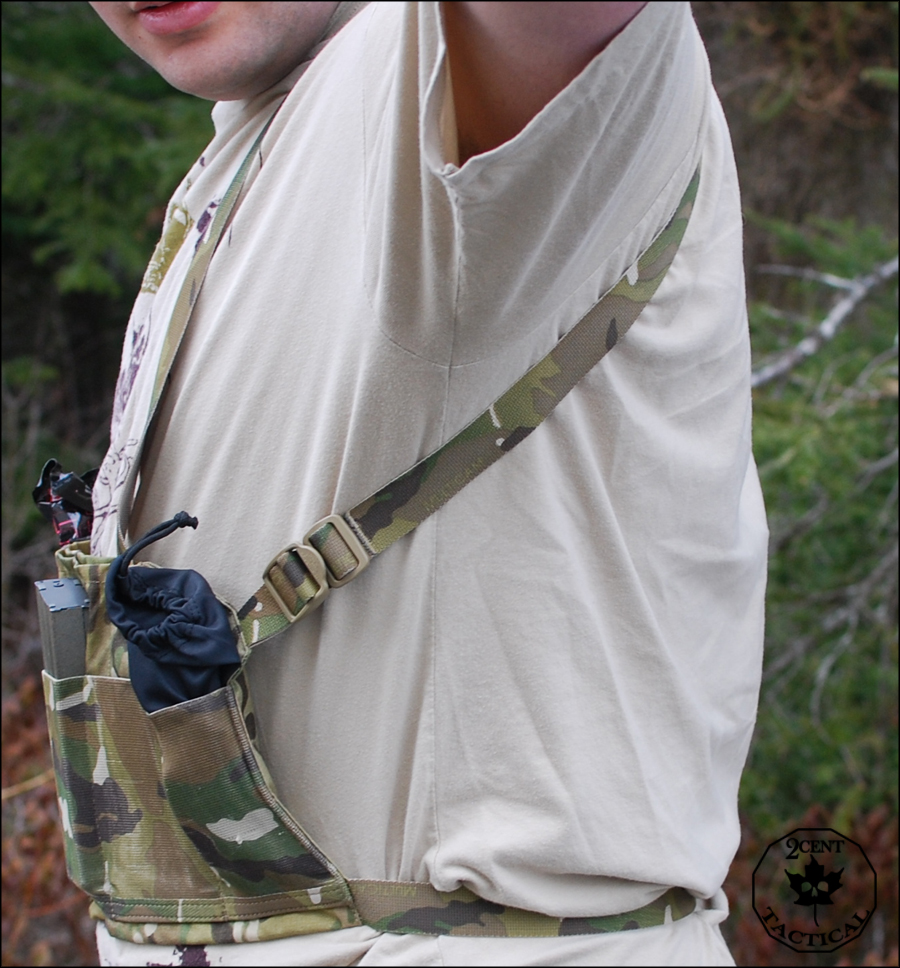 Here are two shots showing the chest rig under my TAD Stealth Reloaded and the rig is loaded up as you can see in the picture.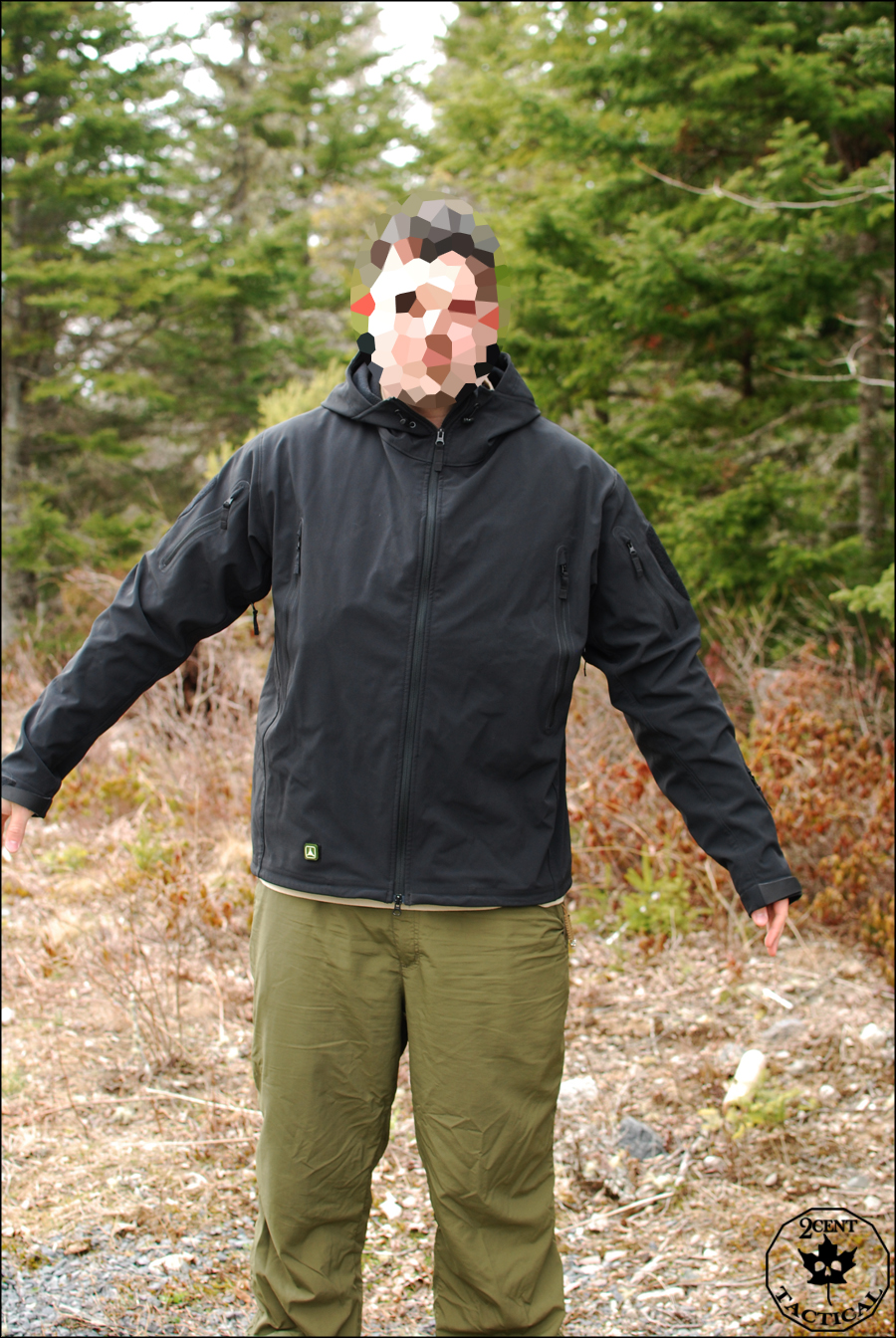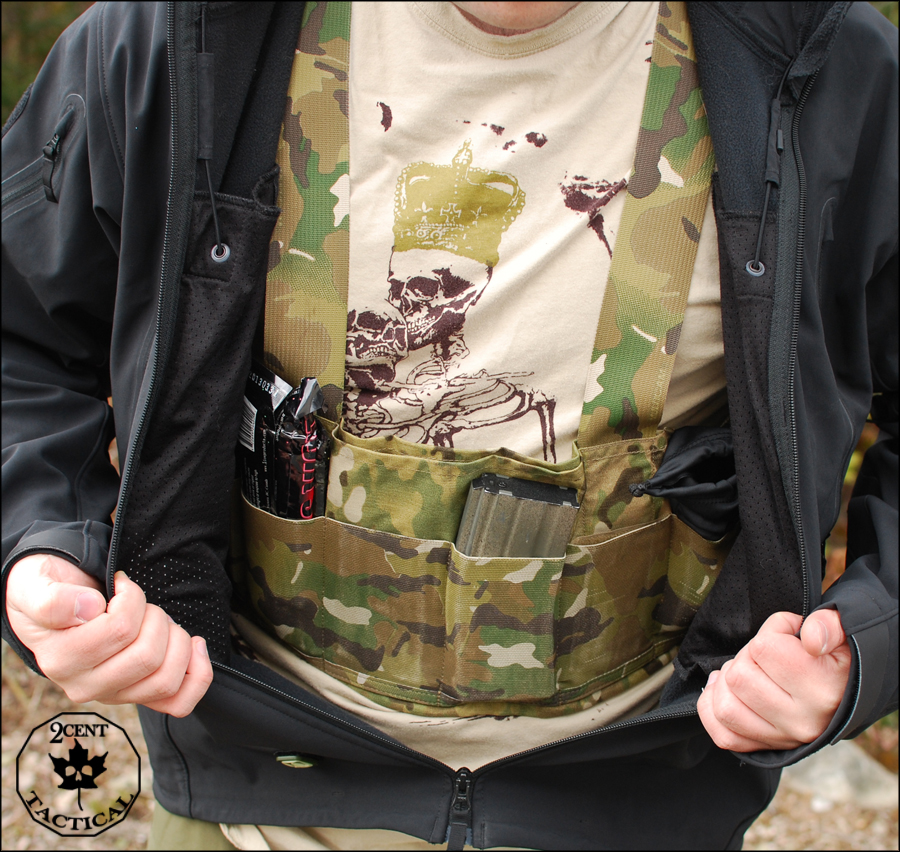 Conclusion
I really like the vest and would love to see if the future versions of it include some of my suggestions. I looked around and I am not the only one with some of these complaints. This rig is built for someone who wants to shed weight on their load out but still keep the basic functionality there. I see this vest working really well with a belt kit where you can run a dump pouch and a utility pouch with a few odds and ends. Do I see a frontline infantry person running one of these overseas full time? Probably not, I would be worried about the elastic failing from the fine powder sand wearing at it over the course of their tour. I see this as more of an undercover rig, or a lightweight rig for use in country. For $86.50 this vest is a good deal and backed by Blue Force Gears awesome warranty.  You can pick this up from any of the Blue Force Gear distributors like One Shot Tactical or through BFG themselves.