Gerber Shard
http://www.gerbergear.com
Those who know me know that I have a penchant for gadgets. So when I was handed a Gerber Shard at SHOT Show I was really excited. This thing is small, feature filled and at a price everyone can afford.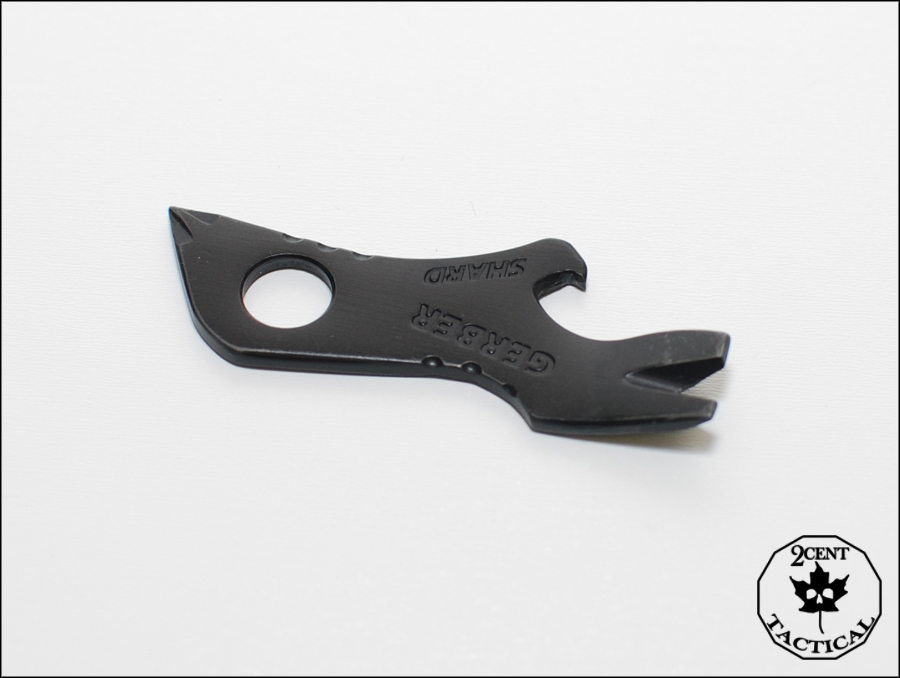 Pro's
-Multiple tools in one tiny package
-Extremely cheap price point
Con's
-The Philips screw driver is very pointy making it great for small screws but it doesn't work well with some of the larger Philips heads.
Overview
The Gerber Shard is a pocket tool that packs seven basic tools. The pry bar/nail puller is actually five basic tools in one. It looks like a regular nail puller with two prongs. Each prong is a different sized flat screwdriver. The nail puller also works well as a pry bar to open a paint can etc. The area between the prongs is not listed as a tool but works really well as a wire stripper. I used it several times while splicing comms wire.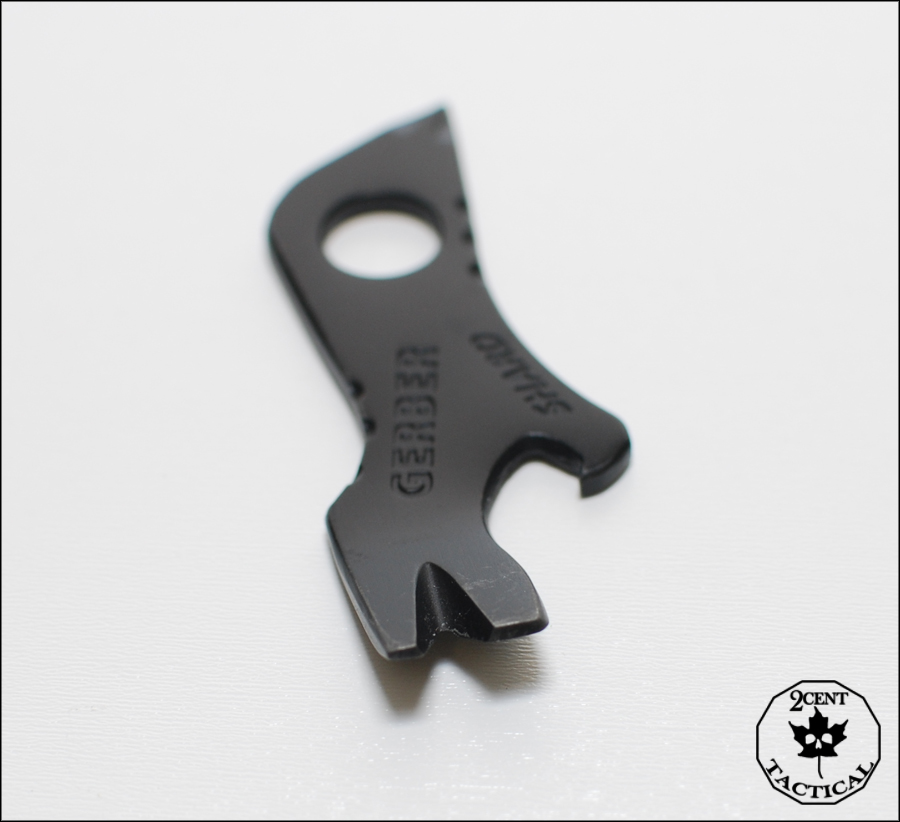 The next tool as you move up is the bottle opener. Unlike most small bottle openers it doesn't require prying two parts of the cap to remove it. Great thing to have for those post ex or range bbq's. The last tool is the Philips screw driver. This is the only part that has given me any trouble. Its extremely pointy and works well for small screws but not as well on larger screws. This may be because the slot in the middle of the x is not deep enough. I may dremel a bit off to see if that helps things. I have mainly needed it for larger screws.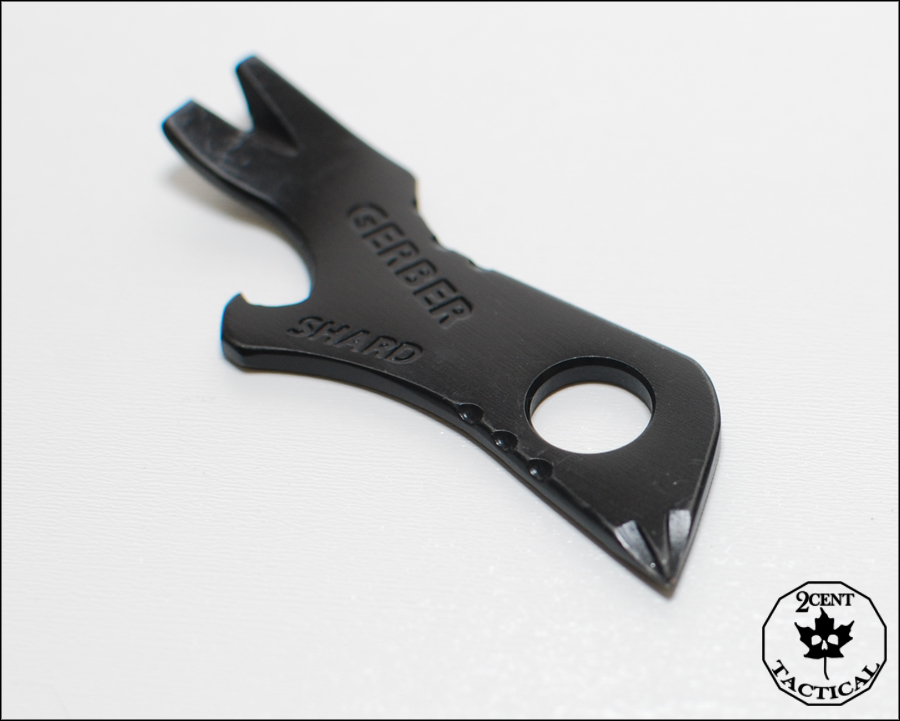 The Shard has a lanyard hole which also serves well as a grip when using the Philips end. You could use this to attach the Shard to your keys. I keep mine in my wallet so I don't do either of those. Its thin profile allows it to sit in my wallet without my rear really noticing. Just above the bottle opener and next to the lanyard hole there are three sets of notches to help add grip when holding the Shard. The whole tool is covered in a black titanium nitride finish which helps prevent rust.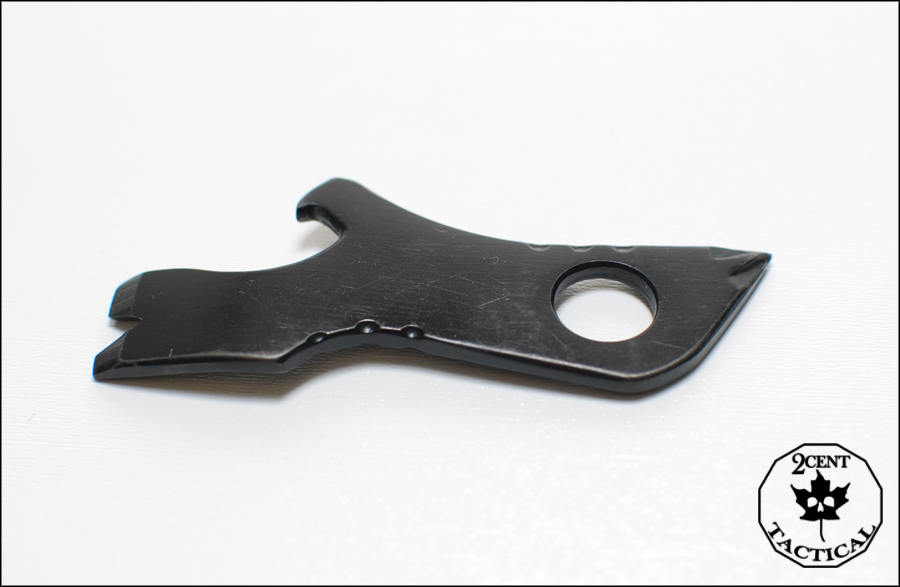 Conclusion
I have had my Shard for just over a year now. Its flown with me, been to the field with me and sits in my wallet every day. I have taken it out numerous times when I didn't have any other tool on me and it has always managed to get the job done. If you're a gadget person or someone you know is you should pick one of these up. At a retail of $6.99 it's pretty hard to go wrong. I would avoid its brother the Artifact since I have heard cases of its knife opening in the pocket.