Triple Aught Design Stealth Hoodie LT ME Green
http://www.tripleaughtdesign.com/
I wanted a TAD Stealth jacket for a few years now. I was on exercise last time they were released and sold out in my size. Thankfully a year or so ago I managed to snag a Stealth Reloaded. The jacket fit really well and was quite warm. The hood was nice and big and adjusted well for the various weather conditions I wore it in. I was also happy that it kept me dry even in some really heavy rain and wet snow. The only issue was it didn't work so well in warm weather. I found myself sweating and not wanting to take it with me. Cue the Stealth LT which doesn't have a liner but keeps the same great familiar shape as the Reloaded.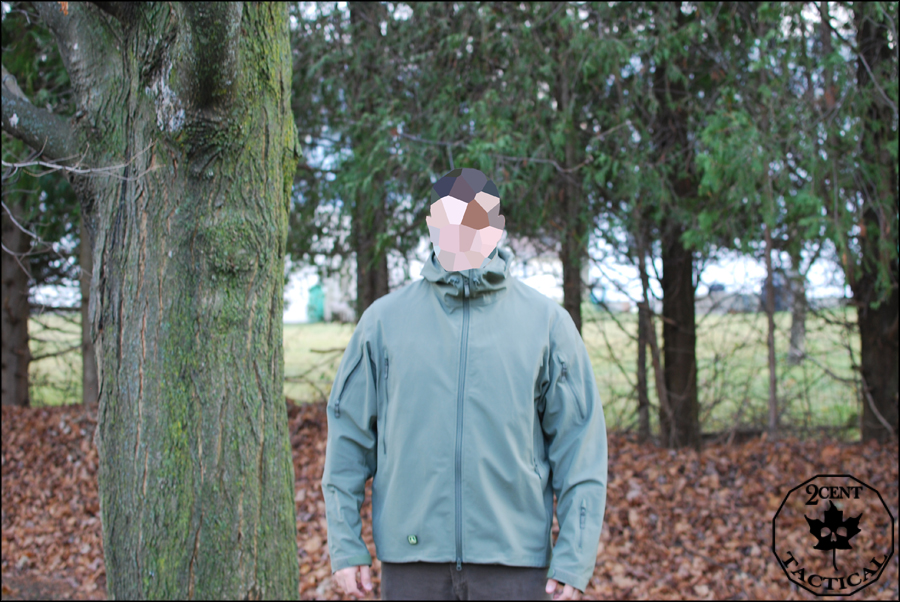 Pro's
-Great cut and well thought out shape
-Hood stows away comfortably and doesn't feel like it was designed as an afterthought
-Ample pockets including ones that are accessible even with a plate carrier on over top
-Pit zips along with the various pockets provide ventilation when the temperature rises

Con's
-Was not released in a tan or brown color for those enthusiasts working overseas
-I would prefer a longer cut as a XXL fits more like a XL in length
Overview
Having owned the Stealth Reloaded I was sure the cut of the LT would make me happy. It turns out I was more than happy when it arrived. The cut was made slightly roomier and with the removal of the lining allowing me to choose my layers on a cold day. The new fabric the softshell is made of called c_change seems to help in moisture management as I didn't notice as much of a humid atmosphere as with some other softshells. The removal of the lining is by far my favorite aspect of the jacket. It allows me to have the breathability of a softshell along with protection from the elements in a wider array of temperatures. I was worried when I purchased the LT that the backing of the softshell would be coarse and fairly rough making it nor very comfortable with a t-shirt. Thankfully its really quite comfortable and not abrasive at all. The cut was also made a bit roomier then the 2010 Reloaded which allows for more options for layering which will be nice when it becomes really cold up here in the north.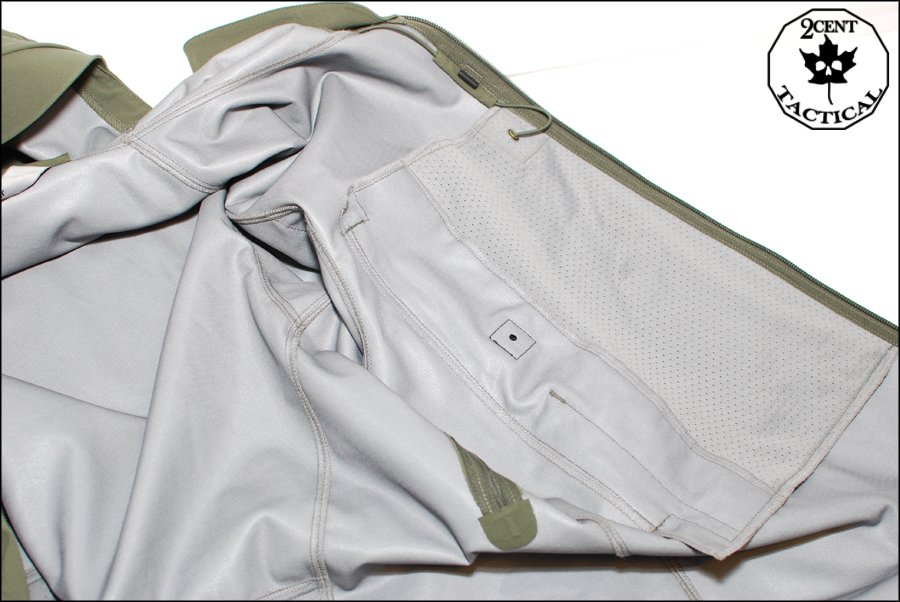 The LT like most of TAD's various sweaters and jackets has a lot of pockets. There are two chest pockets that are facing outwards unlike the normal Napoleon style chest pocket that faces towards the zipper. This is awesome if you want to store a pen, flashlight or papers in your chest pocket and still be able to have access to them with a plate carrier on. You can just reach through the arm holes and get what you need. These chest pockets each contain a D-ring to dummy cord items so that if you drop them you won't lose them, a pocket to fit pens, flashlights and knives in and a port to run wires for your mp3 player through.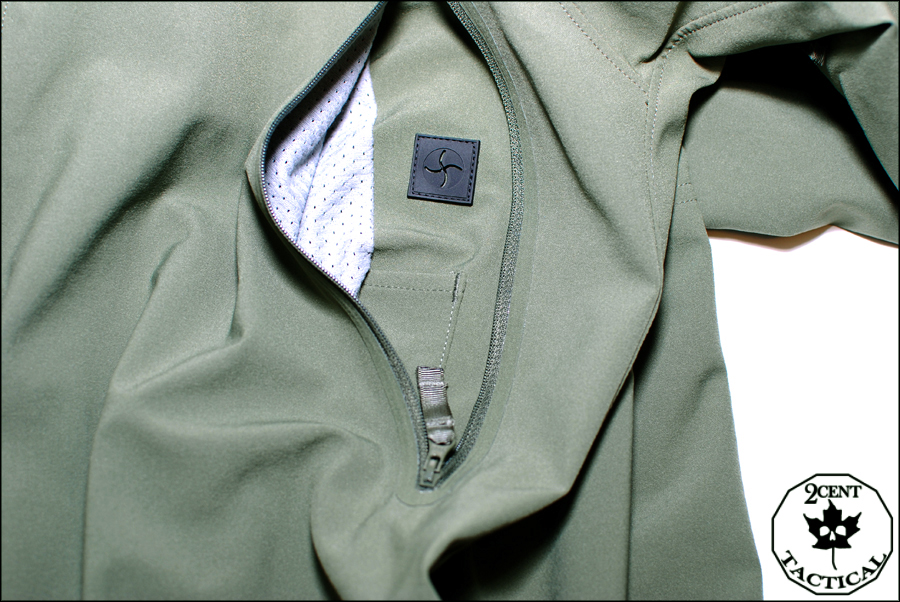 The pocket is mostly covered in a soft fabric mesh material which allows the pocket to act as a vent with the zipper undone. At the top of the inside of the pocket is the adjustment shock cord for the hood. This is used in conjunction with a barrel lock by the neck of the hood. You just pull the cord while pressing the barrel lock in and releasing it at the proper amount of cinching. I have never seen a design like this before where the draw cord for the hood is stowed in the pocket but it makes a ton of sense. It keeps the cord out of the way and stowed in a place it can't catch on things or blow into your face. Perfect if you happen to be operating in a windy environment or near a helicopter.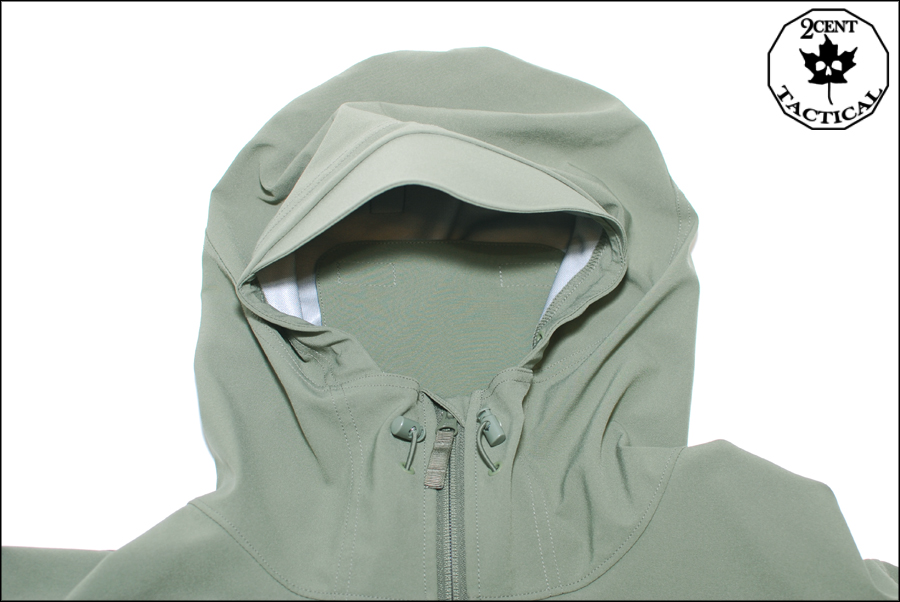 Each arm has a pocket on the shoulder. This is where the difference is between the two versions of the jacket. The patch version has a female Velcro section on the shoulder pockets while the no patch version is just the softshell material. Inside the pocket is the fabric mesh found in the other pockets as well as a D-ring and a media routing port for a headset or wire.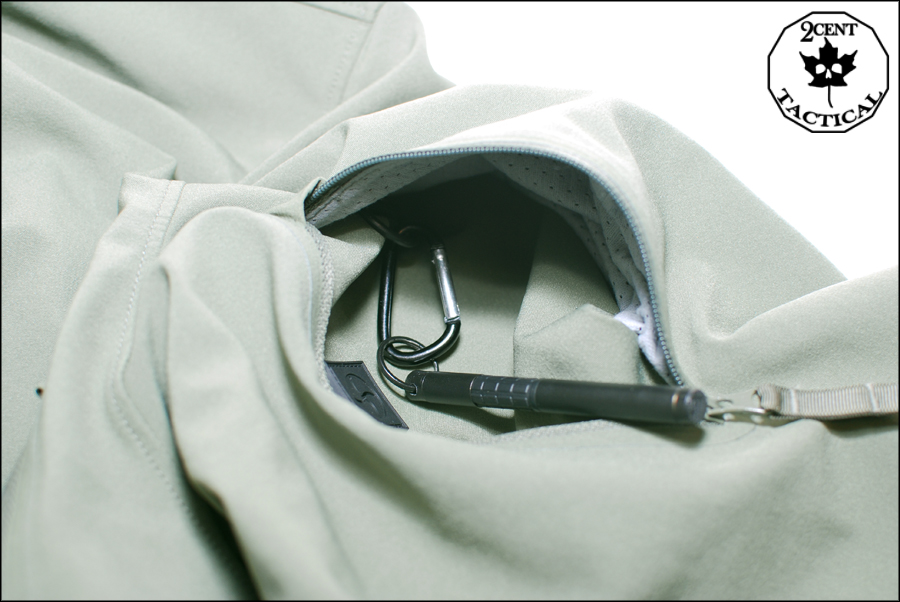 The left wrist pocket is small pocket which holds ID or other small items you want close at hand. I typically stash an ID or chapstick of some form in this pocket.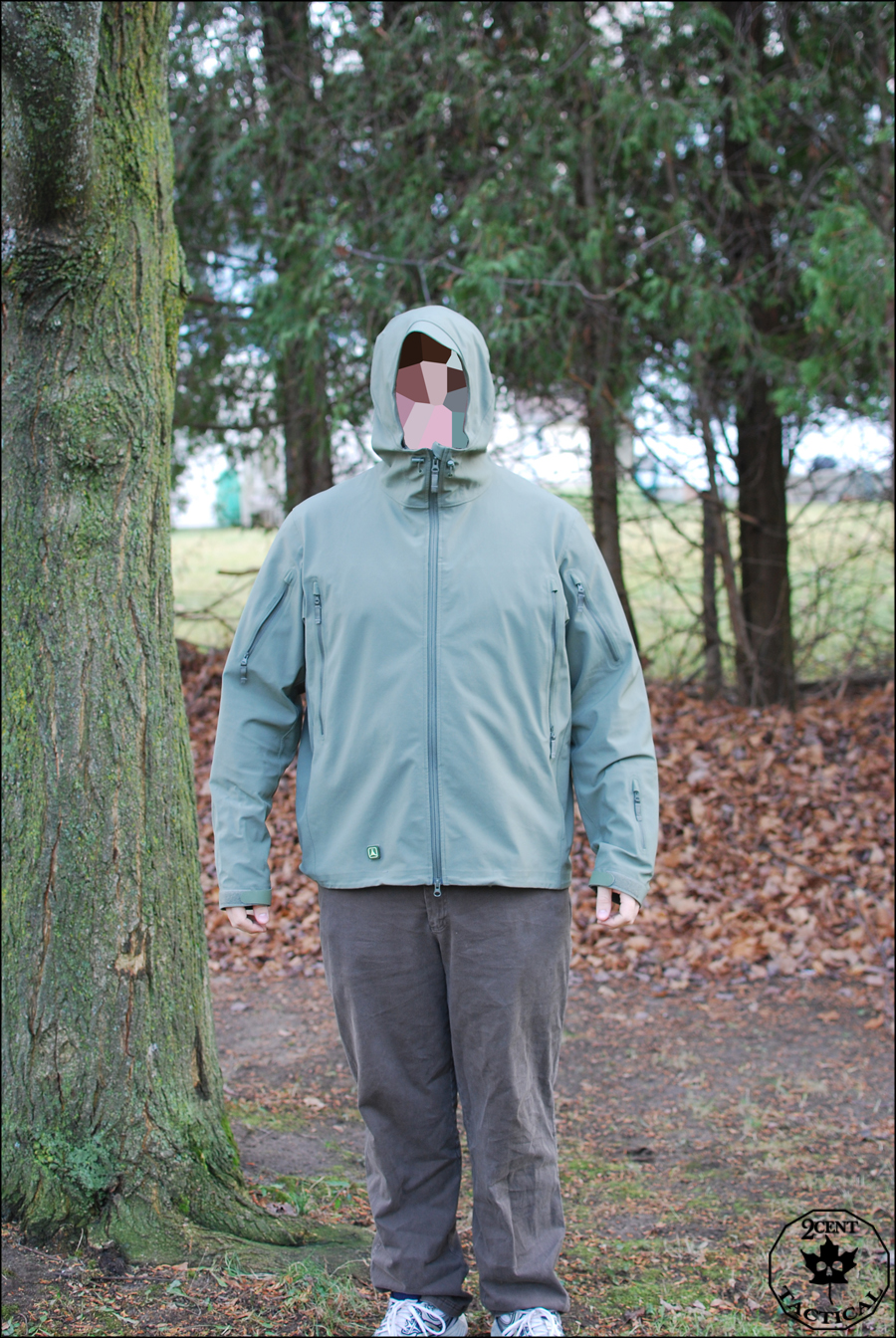 The last pocket is the rear duck pocket. It is basically a reverse kangaroo pocket with a zipper at each end. This pocket is also mesh fabric lined like the others and is a good place to stash a watch cap, balaclava, shemagh or other cold weather item you may not need to wear when you're walking around.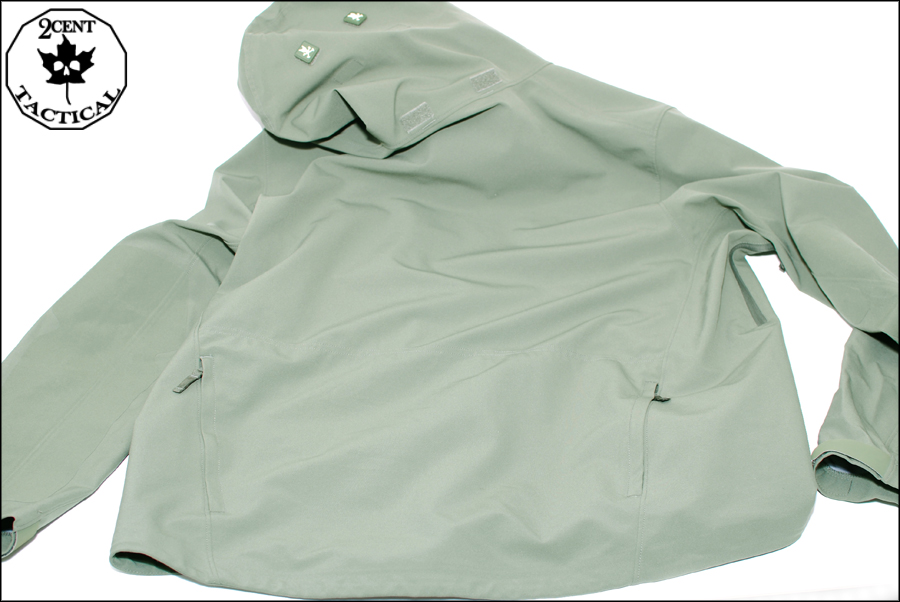 The hood is one of my other much liked pieces of this jacket. The fit is great and can even accommodate a helmet. I found I had to cinch the draw cord down a little bit to keep it from drooping into my eyes. The tip of the hood has a duck bill on it to stop the water from dripping across your face in a good rain.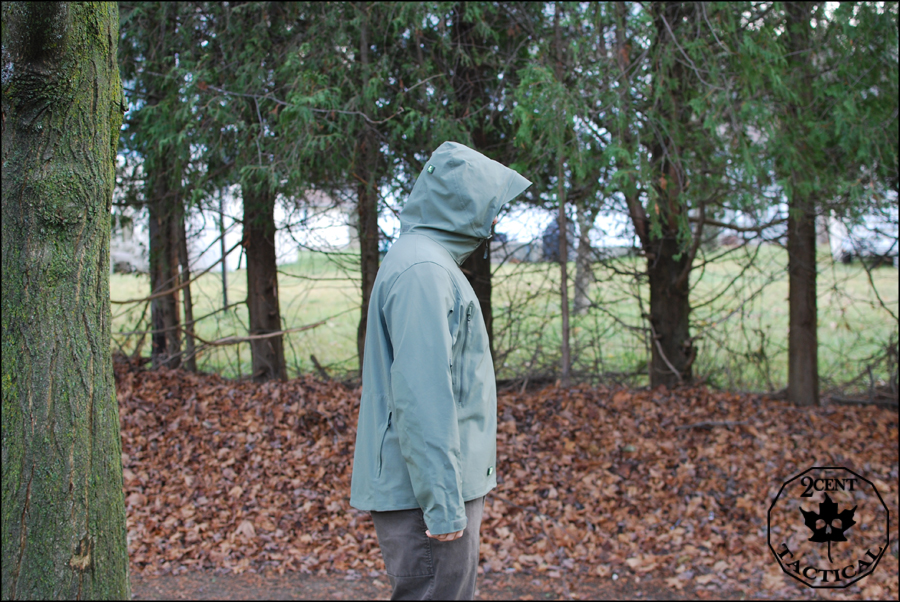 The rear of the hood also has two small one inch Velcro squares on it to attach glint tape or TAD's glow in the dark ranger eyes. I like the ranger eyes myself as they work like the cat eyes on a helmet band but have some unique designs to customize your jacket. If you don't know what a cat eye does it allows the person behind you to easily follow you in pitch black environments.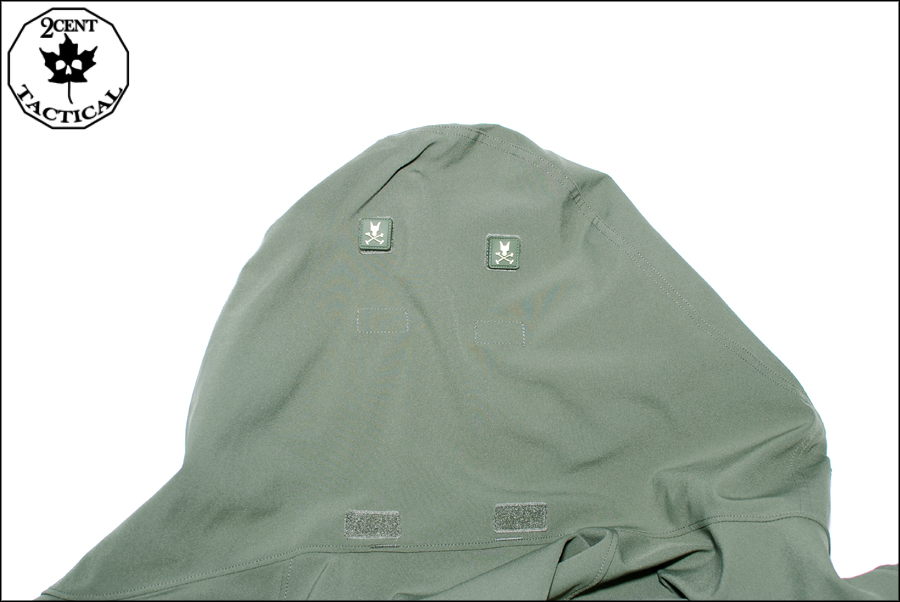 The hood stows away by a rectangle of material on the inside of the hood. You pull the Velcro and roll the hood up using the rectangle of fabric to hold it down and stick to the two points on the back of the jacket. This method takes a tiny bit of getting used to but is far better than the jackets that have hoods that stow in the collar. It takes an origami master to get those hoods back in and not feel like they are all bunched up.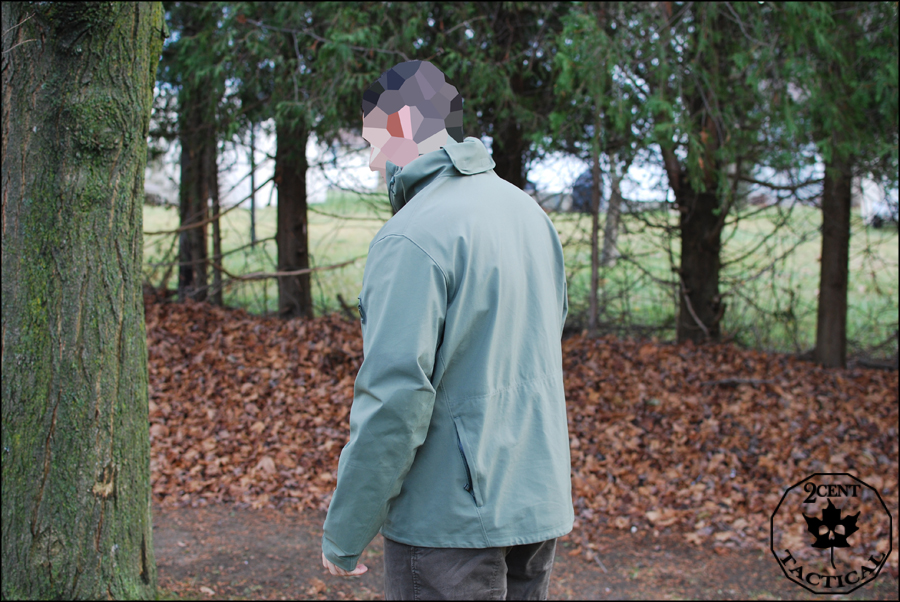 Each sleeve has a welded reinforcement panel on the elbow to provide that much more wear resistance. The great part about fabric welding as it doesn't involve sewing which ruins the water proofing in that area and requires seam taping to make things water tight. The cuffs have a die cut Velcro tab allowing you to cinch the wrist area against the elements and to help keep the warmth in on a cold day. The rear of the jacket is cut a bit longer to allow a bit of room to maneuver when bending down without exposing yourself.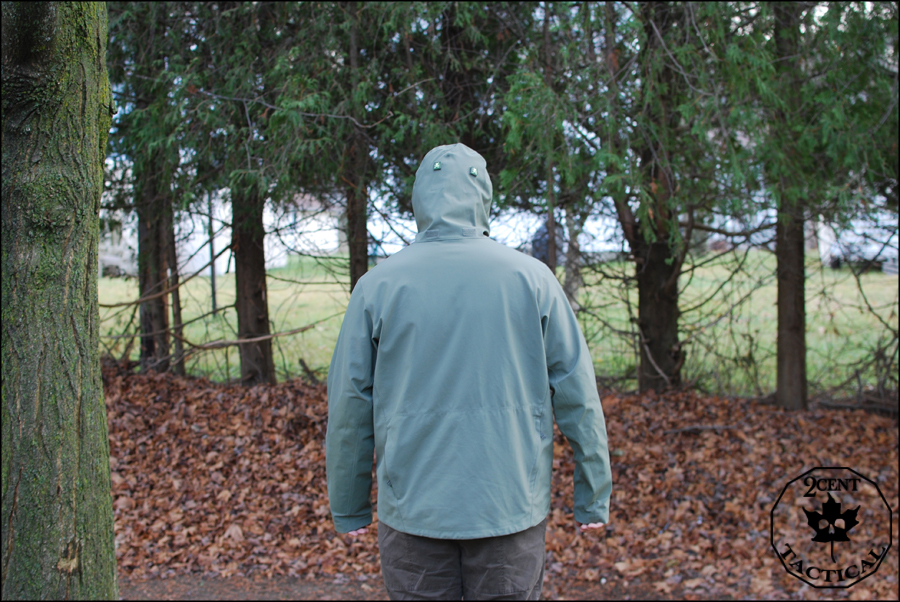 The jacket is available in three color ways ME green, UE grey and black. I would have preferred a brown or tan color for those people who work in hot environments especially considering this is a warmer weather jacket. The only other real complaint I have is it could be a bit longer. I understand that it's not cut longer to better accommodate a climbing harness however I still feel it could be an inch or two longer. Those are my only two complaints. Hopefully with the recent reintroduction of Multicam TAD may release a Multicam version in the coming years.
I have had this jacket out on days where it was cold enough for frost or days where it was warm enough to make me want to swim. This jacket has taken that wide range of temperature and shrugged it off as though it was nothing. On the hot days I just opened the pockets and pit zips to help with venting.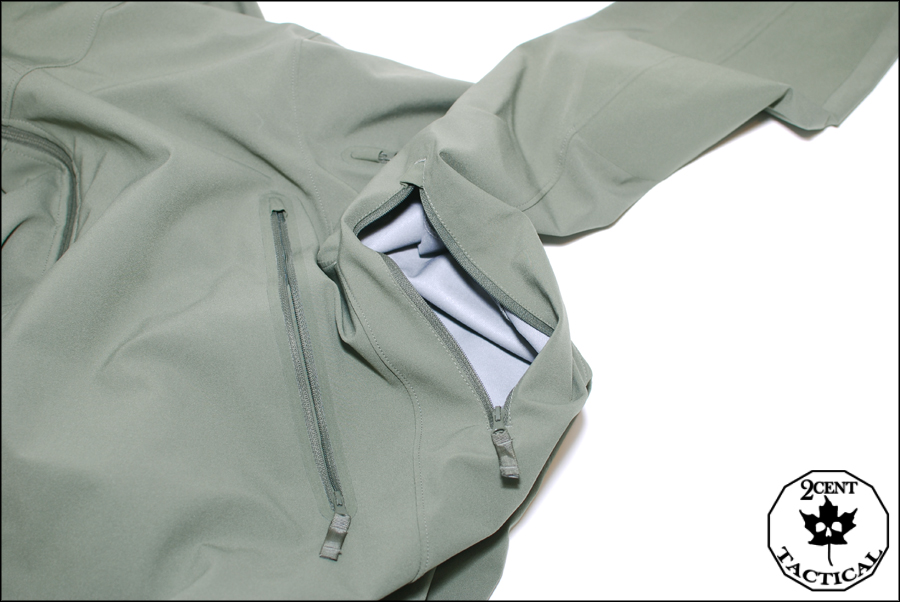 The jacket worked well as a wind breaker or on days that it decided to give me an impromptu shower a rain jacket. This won't replace a hardshell but it certainly does what it does well and will keep you dry for shorter durations of rain. I have worn the jacket with a chest rig on top along with a pack and was happy to be able to access my jackets pockets. The only pocket that may be obscured depending on what your are wearing is the rear duck pocket. The hood accommodated my Ops-Core base jump helmet just fine and kept the rain off my face. This is great if you are a climber or wear a helmet and want a bit more protection from the elements. The chest pockets typically house my Fenix PD20 flashlight on one side and my Strider PT knife on the other. When I borrowed a friends GPS I used the pockets D-ring to dummy cord it so I couldn't lose it. I keep an ID or money along with chapstick in my wrist pocket to keep them close at hand. The shoulder pockets typically have a pack of gum in one side and a Fischer travel pen attached to the D-Ring. The duck pocket is typically where I stash a Spec-Ops recon wrap to give me a little facial protection if it's cold enough.
Conclusion
The Stealth LT is a great jacket for those warmer days. It also has potential to be used in layering when the mercury drops. The DWR coating on the jacket works phenomenally and has kept me dry in the rainy year we have been having. The fabric change over the Reloaded does seem to make a difference in moisture management and appears to be a good choice. I am very happy with this jacket and would consider it to be money well spent. Sadly depending on what size or color you are looking for you may have to wait for next spring to snatch one of these up. The ME green with no patch that I got blends in well in the city but is ready to be taken to the field any day. The recent influx of college kids wearing technical jackets makes you not stand out when you wear one of these.